We've always loved our visits to the Zoo Tampa and this trip didn't disappoint either!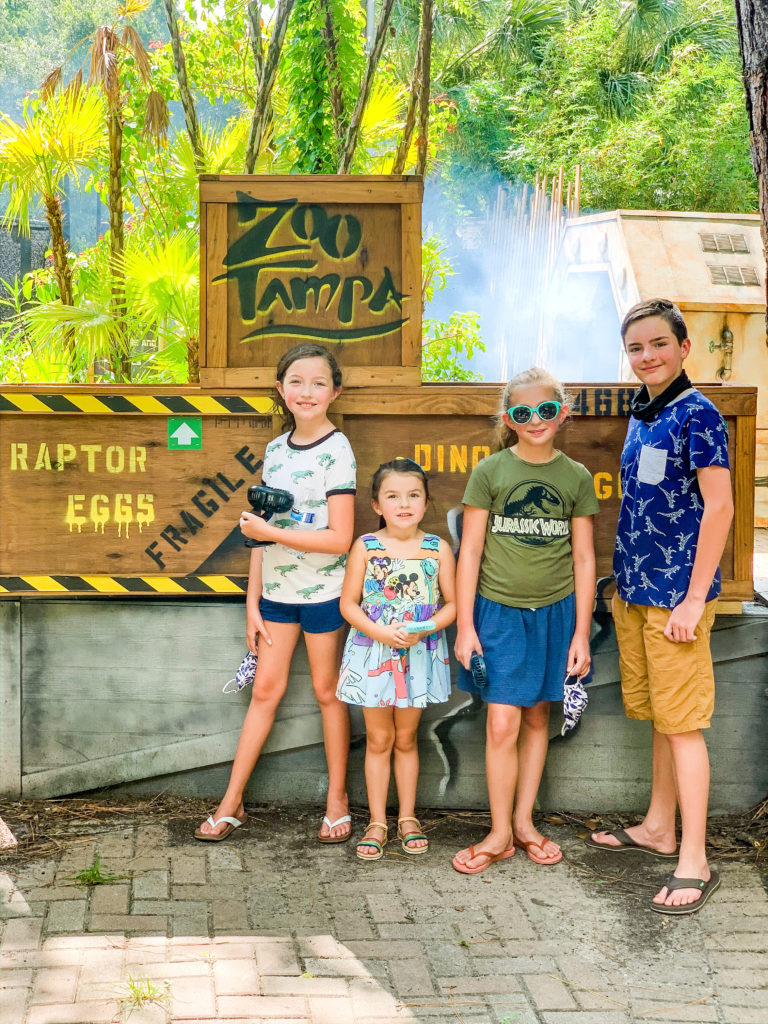 Here are a few things to note as you plan your visit:
They are open everyday from 9:30am-5pm and although reservations aren't technically required to go for a visit, they are HIGHLY recommended! They are super easy to make though, just go to the Tampa Zoos website and select the reservations tab.
You can reserve just a park day but they also have "Add on" options available. You can also pick a time to go into the "Aviary" as well as the "Dino's Alive" exhibit.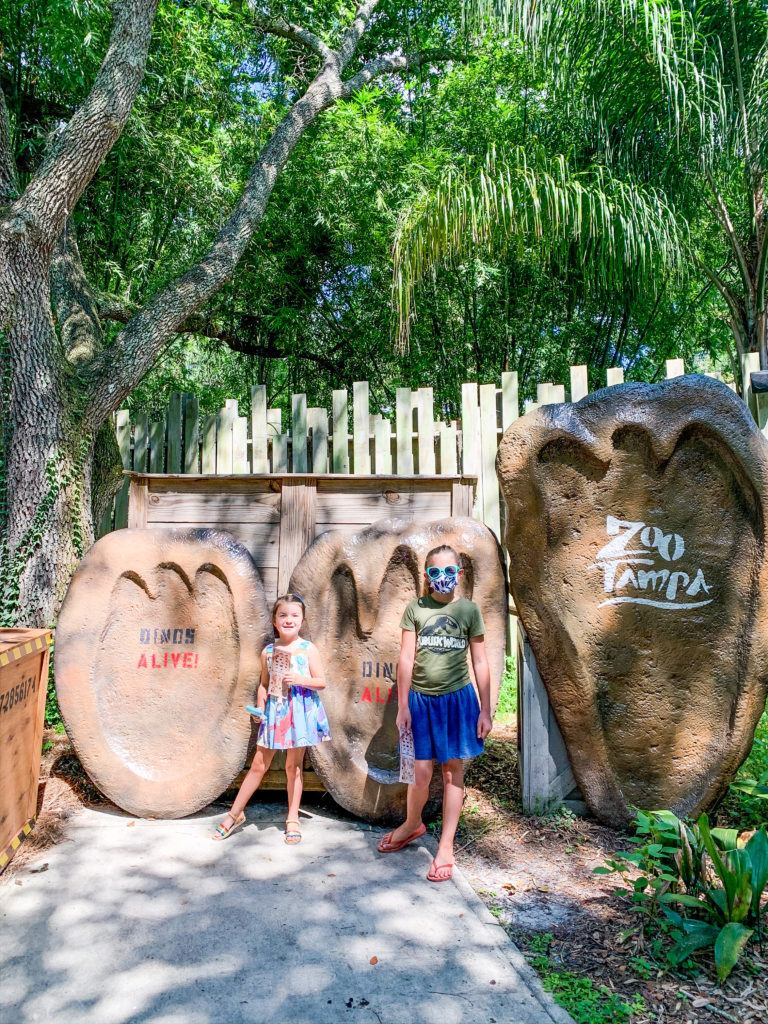 All you do is select the activity or activities, then the party size, date and time. When you show up for your reservation you must show them the confirmation email with the reservation number. I just showed it to them at check in from my phone.
Another thing to note is masks. The day we went they were "suggested" but not "required", however I know this week most counties in Florida are requiring masks in public spaces. I'd definitely bring them along.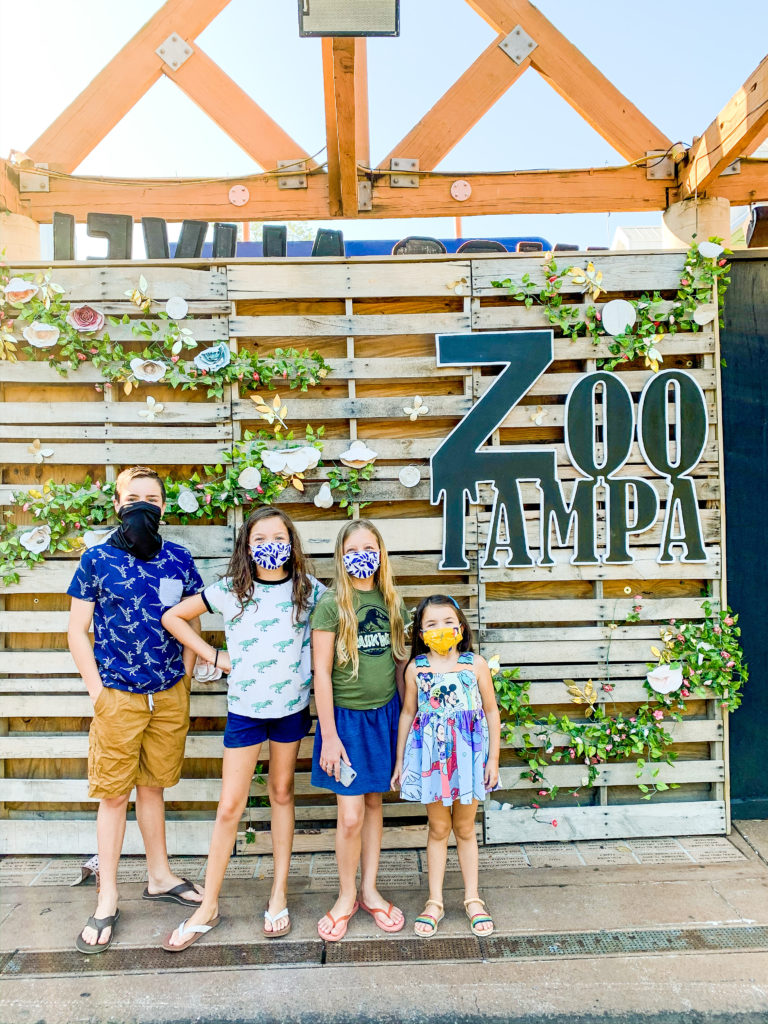 We were also able to each bring in a water bottle, which was so wonderful to stay cooler and hydrated. Other life savers with the heat are the little portable fans. We always take ours!
We loved seeing the animals. The tigers, elephants and various monkeys are always favorites for my kids.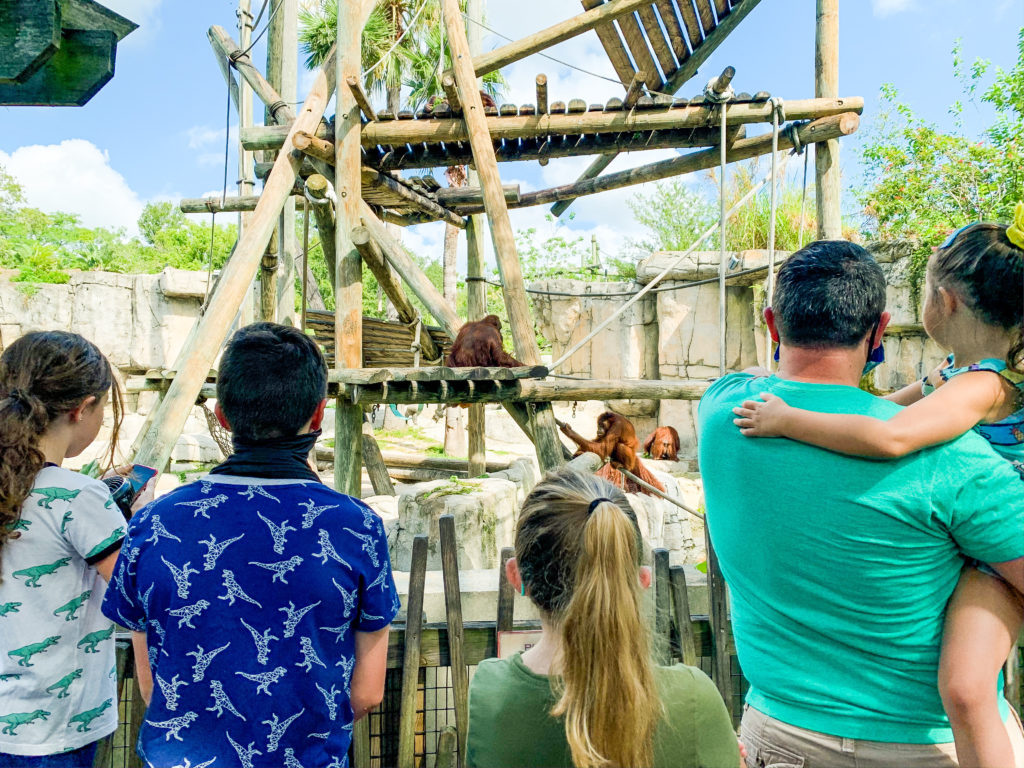 However, our trip was mostly for the "Dino's Alive" exhibit, and let me tell you, it was so cool!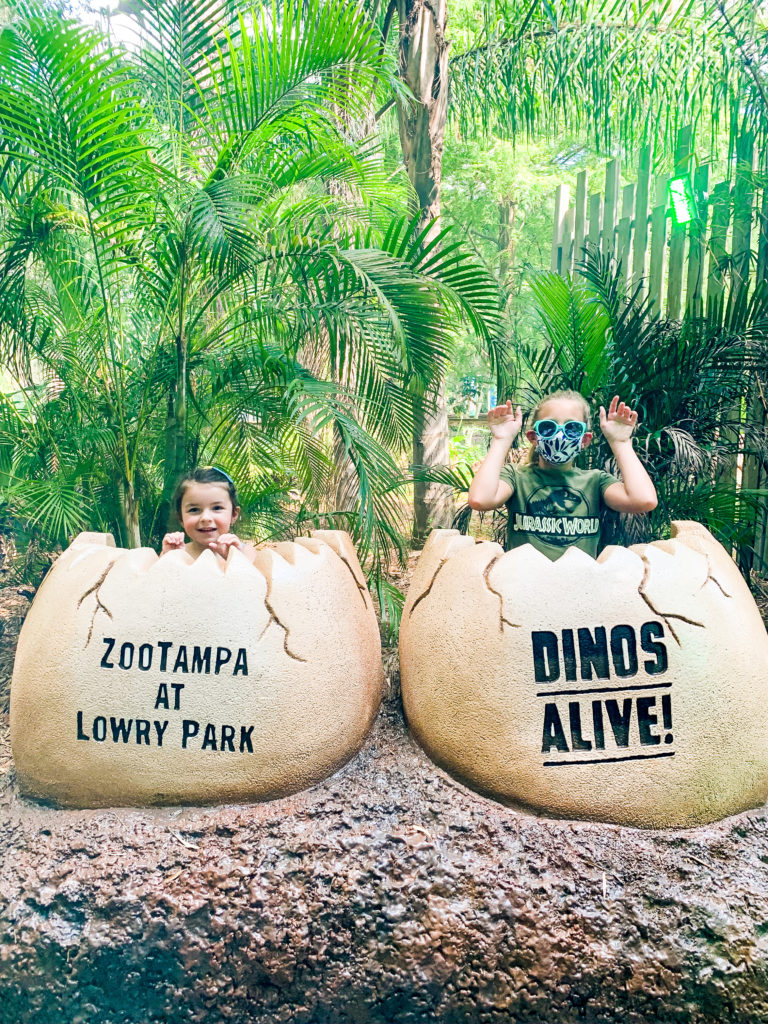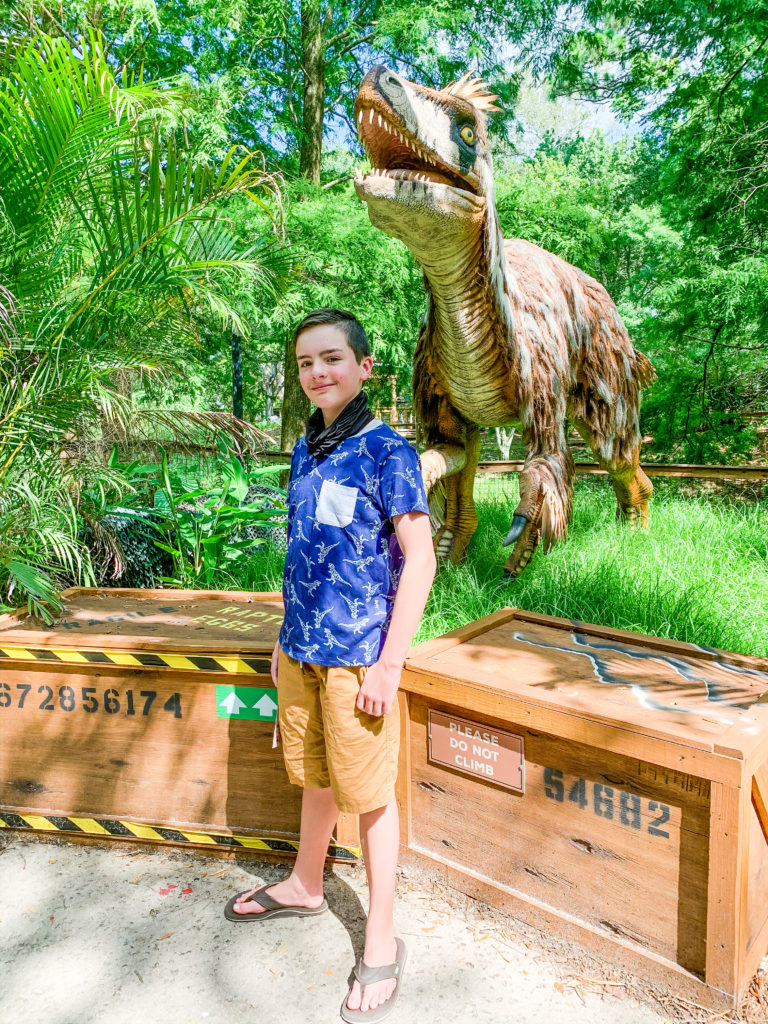 You "go back in time" to see the dinosaurs. They had some really amazing dinosaurs that moved, made noises, and overall looked pretty "real". If you have a dinosaur lover in your house then you must go see this.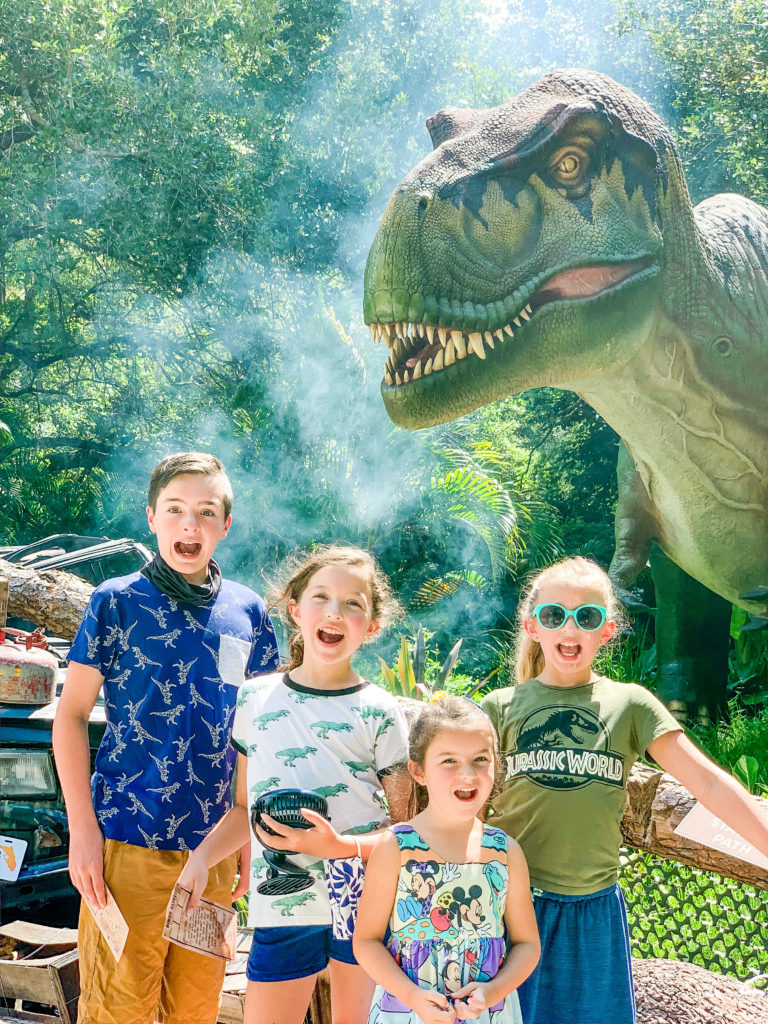 They also had facts about the different dinosaurs to read and we learned so much.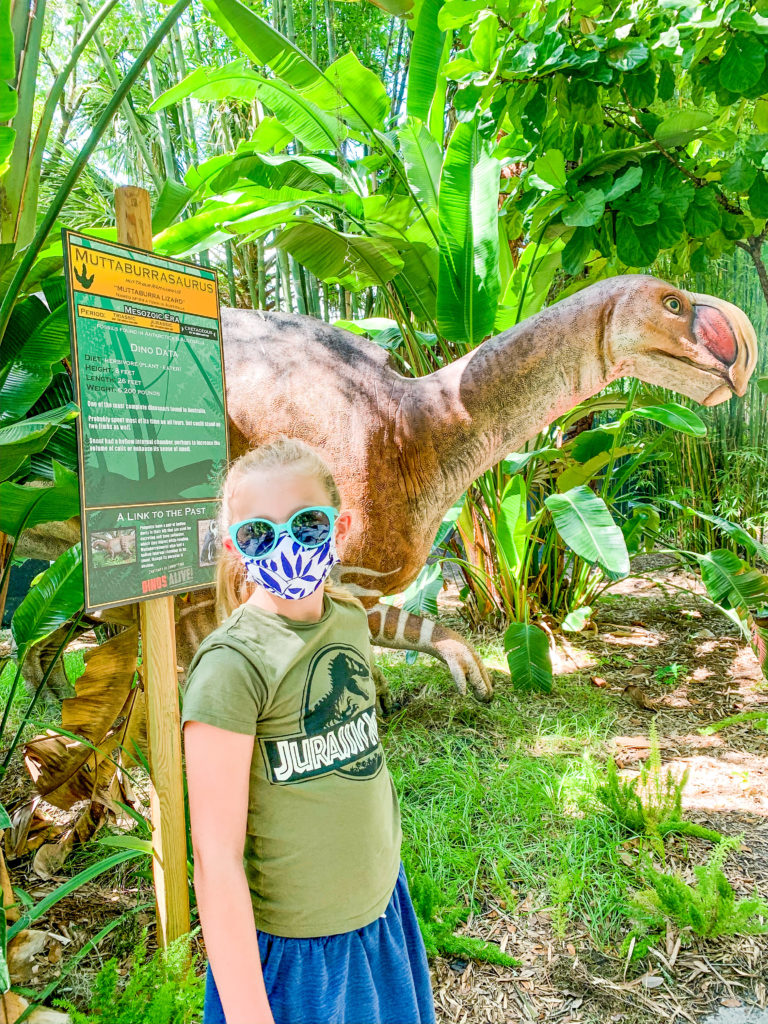 The exhibit goes until August 9th, so grab your reservation and see them before they are extinct again!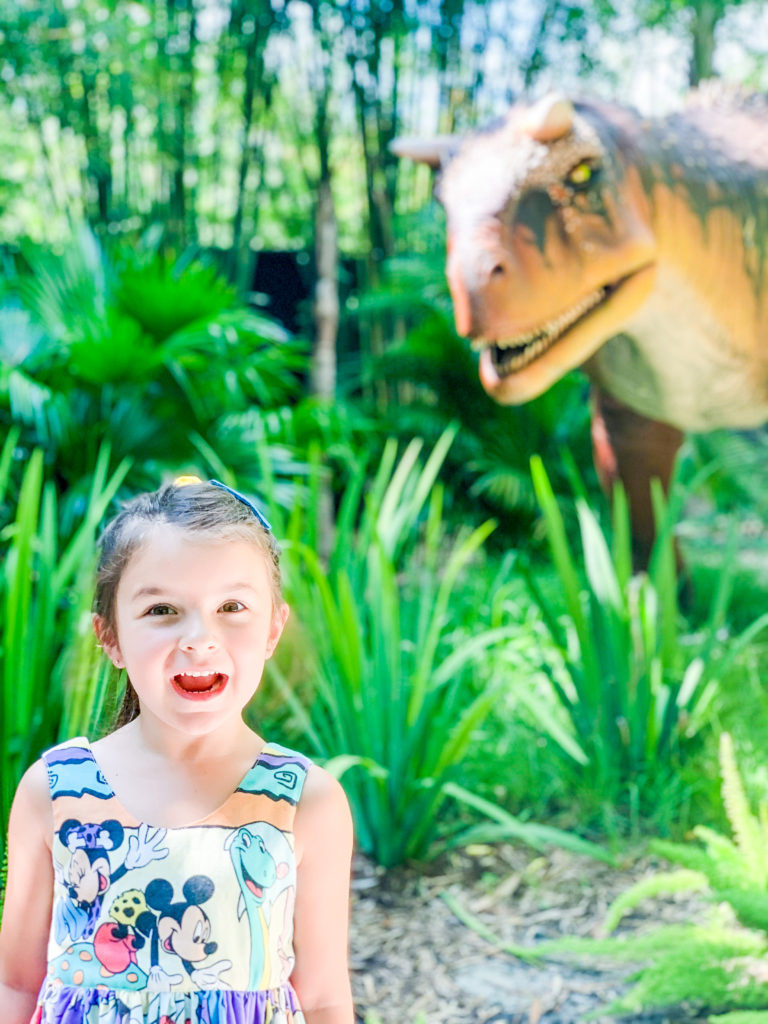 Hope you have a blast!