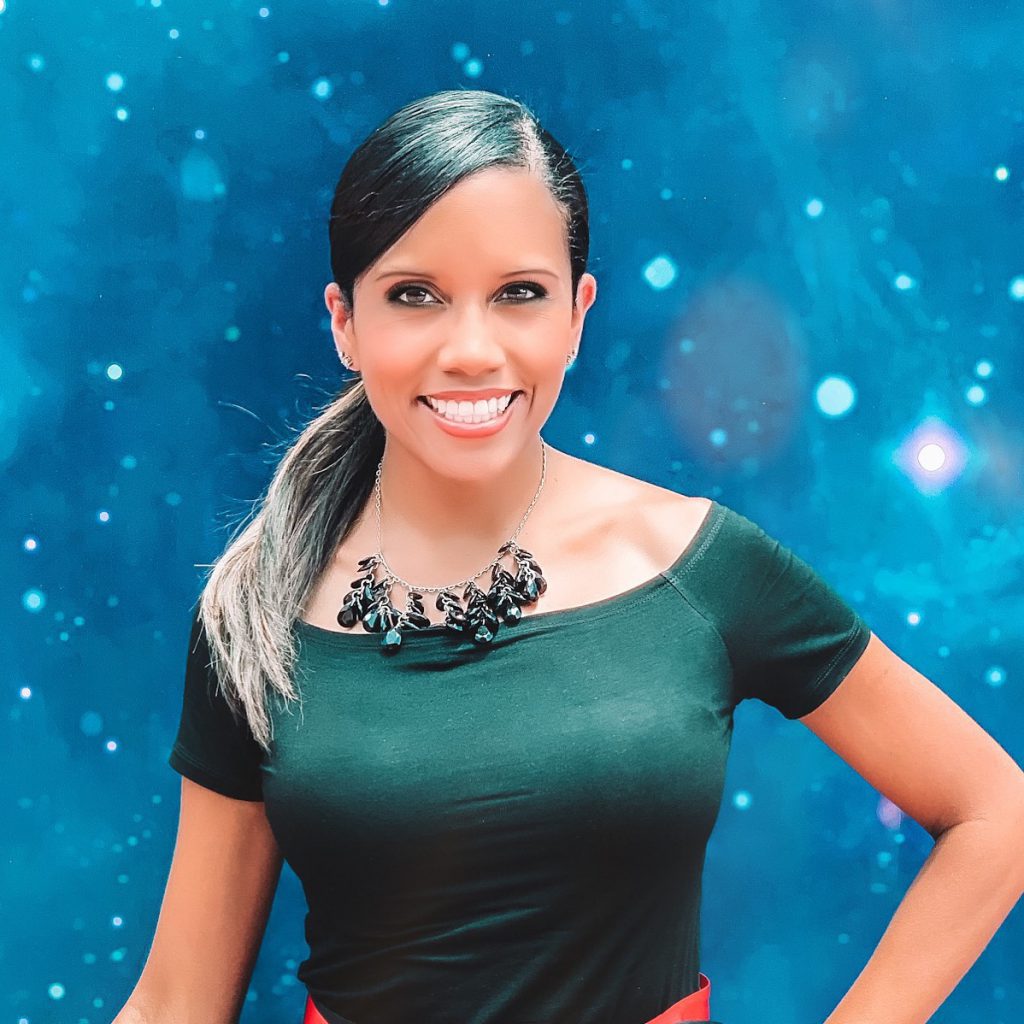 FOUNDER/ EDITOR/ SOCIAL MEDIA/ MARKETING
I originally grew up in South Florida but in 2012, my husband and I moved to Georgia for work until finally returning to Florida at the end of 2017. After working in the Broadcasting Industry for a few years, I decided to become a stay at home mom when my daughter was born. Currently, I enjoy being a freelance Digital Artist, keeping up with my (very) active five year old, and spending my days at Disney any chance I get.
Why Winter Garden Moms?
After moving twice in the last five years and becoming a stay at home mom, I found the need to have a space where I could still be creative and also interact with other moms for some "momtalk" every now and then. One of the best support systems moms can have is each other and I felt that providing a space where we could all come together as a community was essential in our daily lives. Moms are always asking each other for recommendations, advice, etc. and having a place where we could connect and have important information all in one spot just made sense.
I hope this site provides you with the information and support you are looking for. I want to make certain that you are provided with information you would like to read so please feel free to reach out with comments or questions (or just to say hi). We'd love to hear from you! You can reach us at wintergardenmoms@gmail.com
Contributors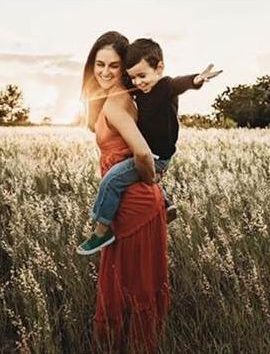 Hello fellow moms! My name is Jessica and even though I am not a Florida native, I have been living in the Windermere/WG life for a little over ten years now. I love where I live, my New England blood has made a full transformation into a Florida girl. We are so fortunate to have the City Beautiful as our playground.
I am an open book and to be honest I'm the person in the room that says what everyone else is thinking. Just about four years ago I became a mom to the coolest little boy! I'm slightly obsessed with being his mom, he makes me so full and the bond that we have is so gratifying. But motherhood, let's be honest, it's like cracking open a piñata. I cry over everything. I'm much more emotional. I feel like I have a lot more compassion for people and I am also ridden with anxiety. Oh and did I mention that I have small dance parties every time I master my Mom-hack Pinterest challenge? Yep- I am your modern day superhero.
In addition to being a mom, I juggle my career working full time for the Mouse! Disney has always been a passion of mine so, it is the perfect fit.
I hope to bring the "open-door" to this blog- the normal everyday questions, thoughts, challenges, and success that we moms think about. I want to bring the topics to life while offering solutions and delivering an optimistic message that you, my friend are not alone. Let's chat! Cheers!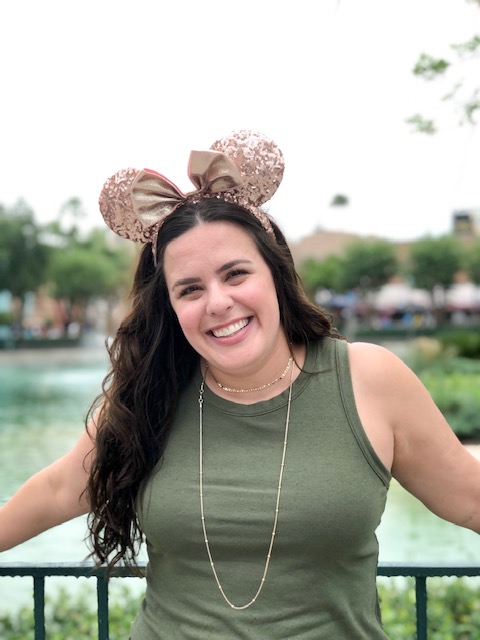 Originally from Ohio, I jumped at the chance to flee the snow after being accepted into the Disney College Program. With a "see you in a few months" goodbye to my family I made my escape to the Sunshine State with no idea what fate had in store for me. I met my Prince Charming on my first day of working for the mouse and decided to make Orlando my forever home. That was over a decade and a half ago and I've never looked back!
While I no longer work for Disney, you can often find me there with my husband, daughter, and son. When I'm not riding one of the mountains or eating something Mickey shaped (and snapping pictures for the gram, of course) I spend most of my time running my Etsy shop called Happily Ever Alison, volunteering at my children's school, trying out a new recipe in my kitchen, or being a taxi driver to and from my kids' various extracurriculars.
I have a bachelor's degree in nutrition and an unbreakable addiction to the Food Network. I love to cook and am always looking for recipes to appease my picky eaters. I also have a background in early childhood education and firmly believe that kids are the coolest people on Earth. I'm just a mom trying to keep her sense of humor while raising two moody but loveable tweens, maintaining a happy and healthy marriage, cooking three nutritious meals a day on a budget, keeping my house from looking like a dumpster fire, running a successful side hustle, and getting enough sleep. How hard can it be?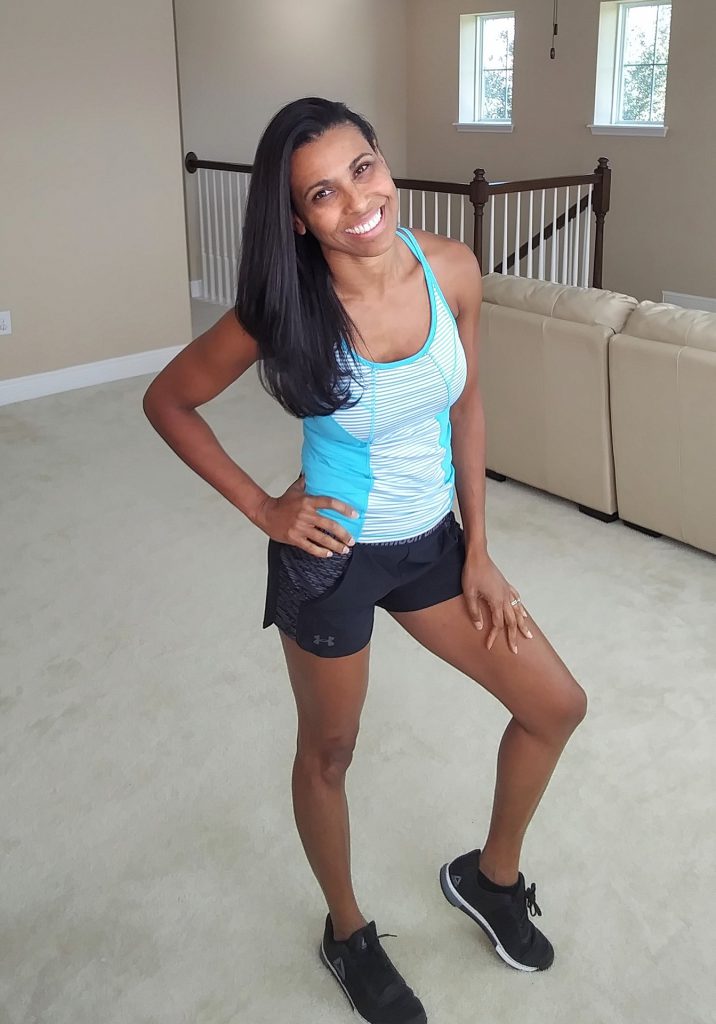 My Name is Julissa Kilmer. I'm a proud 38-year-old mother to my precious girls Jade 9 years old and Faith 6 years old.
My husband of 10 years is my best friend and biggest supporter, who encourages me to stay strong on building my dreams.
Health and fitness have become an essential part of my life. I was having difficulty keeping my energy level up, struggled with self-love and (to my surprise) learned I was a prediabetic.
My doctor suggested I make changes in my lifestyle or the future results could be troublesome.
In July 2017, I started my journey to better my health with the help of my coach, starting with a simple nutrition plan and fitness program. Since taking this crucial first step, my well being, health and body have dramatically improved.
I'm an online health and fitness coach. I help other busy moms to stay accountable and motivated to transform their health.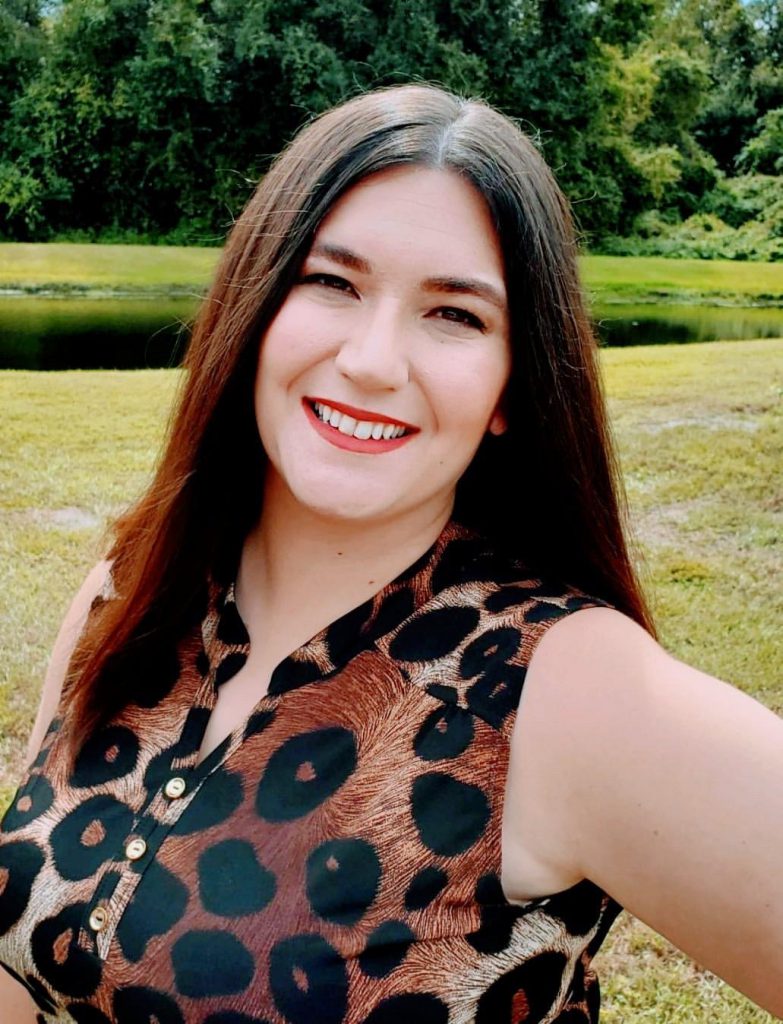 Hei Hei there! My name is Susan, the Cali girl turned stay at home mom living it up in Central Florida! I am the goofy, dorky mom, the mom that makes everything into a joke and quotes The Office everyday! My family and I came here two weeks after my daughter was born not expecting this to be the place we wanted to stay. Sixteen months later, we're still here and just bought our first house!
In the short time we've been here, I have spent countless days roaming Disney, Universal and some other amazing attractions all over Central Florida! It has been my greatest adventure so far and I get to share it all with my husband and daughter and now you! It's really neat to see my daughter grow up in this magical area!
When I am not roaming the area, you can find me in my craft room with The Office playing in the background trying a new DIY or Pinterest project and either creating a masterpiece or an epic fail! I love the Dollar Tree and being able to create beautiful pieces from very cheap items. Decorating on a budget is my specialty! I also enjoy sewing, baking and cooking, just don't like the mess that comes with it!
I very much look forward to sharing my experiences, knowledge and love for this area along with all of my craft projects will all of you!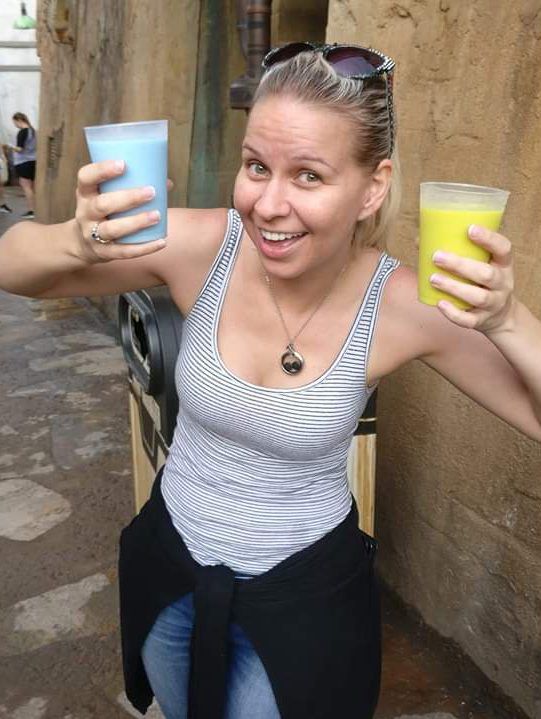 I'm a born and raised Floridian who basically grew up in the theme parks and on the beach, although I'm not a very good swimmer.
Originally from Tampa, where I fell in love with theatre and performing at a young age, I moved to Orlando in 2009 to pursue my dream of entertaining folks from all around the world. I have my degree in Theatre Performance (it's only fitting) and have shared the stage with many talented folks in different venues from school auditoriums to haunted houses to EPCOT's American Gardens Theatre itself! Now, I write and offer my voice for random projects.
I am the mother to one 14-year old gal who is one of the coolest you'll ever meet. I spend my free time taking random adventures to anywhere I can find, and I love to visit and explore places I have never been to.
I'm also addicted to reading, music, movies, collecting postcards, and just having an all around good time! I love to laugh, I love to make others laugh, it's my favorite past time.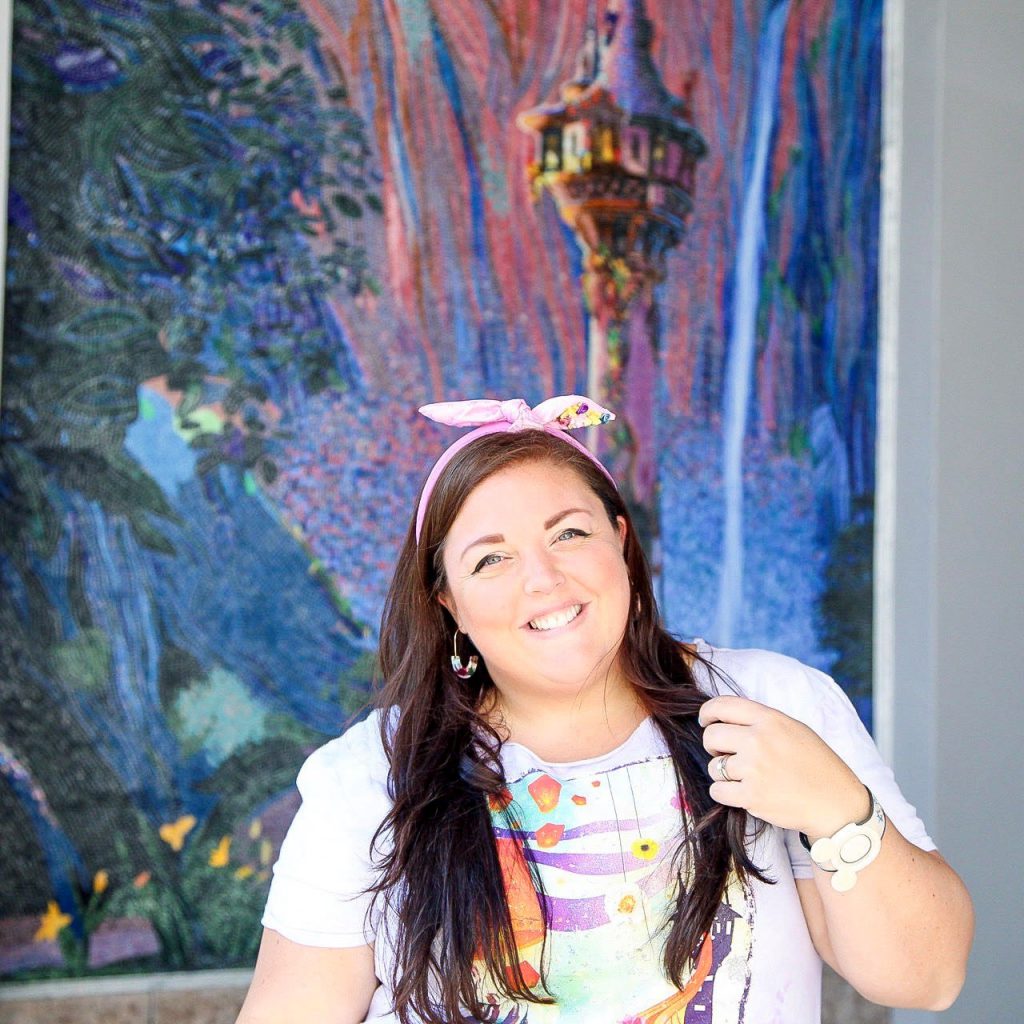 Hi Friends! I'm Brandy, Mama to 4 amazing children (1 boy and three girls) and wife to my high school sweetheart! He knows just how to make me laugh, loves on us so well and takes me to Disney! What more could a girl want?
We moved to Florida 2 years ago and it's been the best decision ever! We love having the beach AND Disney so close!
I homeschool all 4 children. My son is in 7th grade and the girls are 5th grade, 4th grade and Kindergarten .
I love all things bright and colorful, love a fun and easy DIY, photography, cosplay/Disney bounding, we enjoy the beach and of course all things Disney related!
I hope to share little bits of our life with you. Share tips and tricks to bring in a little extra fun to yours and or make life easier! Either way we hope to be a Bright Spot in your days.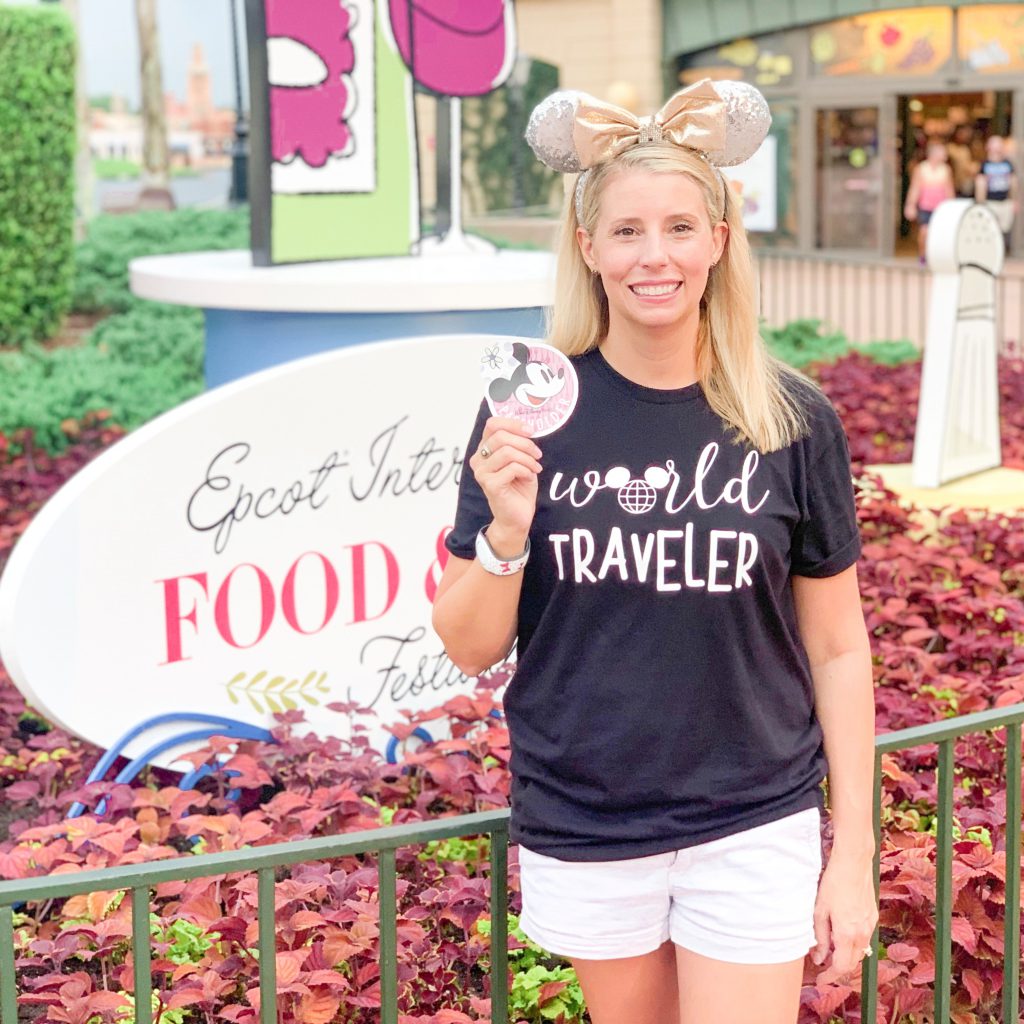 Hi, I'm Angie! I live on the edge of Orlando, FL with my husband and 3 children. We moved to the Orlando area 4 years ago from Texas, and while we miss the Lone Star State (what Texan doesn't?), we have completely embraced the Florida lifestyle!
Our family enjoys living halfway between Disney, Universal and the beach and being "local" tourists all year long. One of the best parts of living in Florida is bringing people along on our adventures and sharing our tips and tricks for making the most of living in the Most Magical Place on Earth!
When I'm not out and about, I'm an obsessive reader and go through crazy crafting, decorating, baking, and organizing stages. (I also homeschool 1 of my 3 kids and work in youth ministry.)
I love blogging because when I discover something fabulous, I want everyone to be able to experience it too!@Mundane2Magical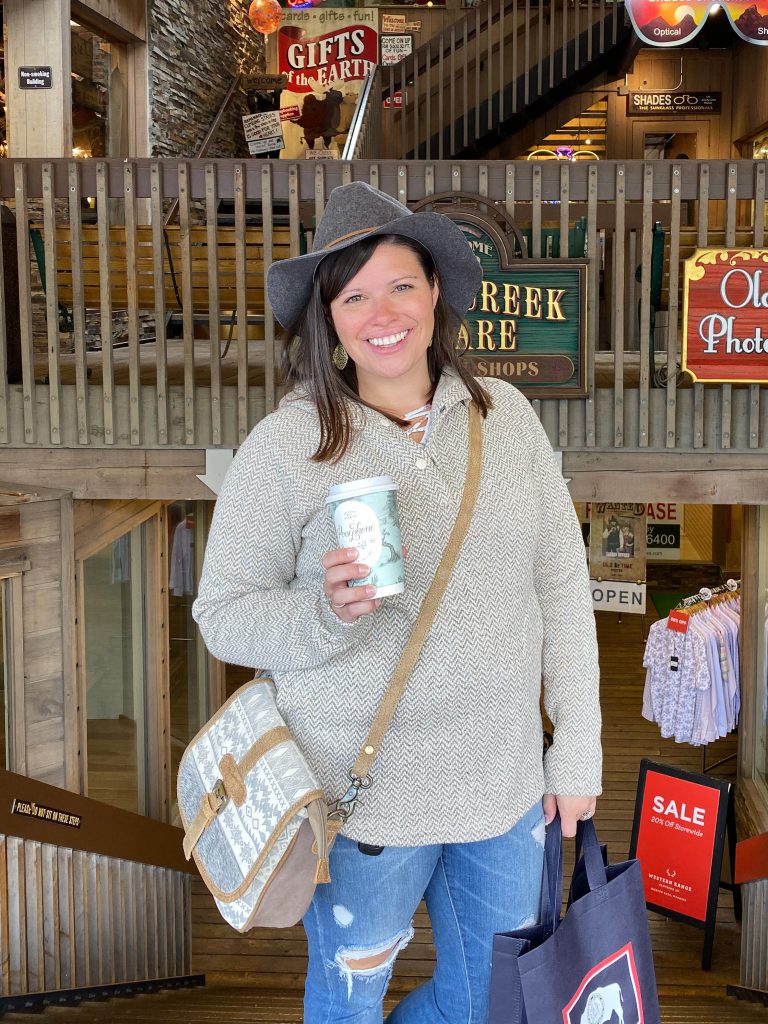 Aloha everyone!
My name is Ashley & I moved to Winter Garden about 4 years ago from Hawaii. I definitely miss the perfect Hawaiian weather & the short bike rides to the beach but grocery prices are so much better here! Winter Garden has been a great place to raise & grow my family, along with my wonderful husband Matt. We have 2 daughters, Tessa & Sadie, and all of us love everything Winter Garden & the surrounding areas have to offer! You can usually catch us at Disney or at the WG farmers market.
Aside from being a full time mom, I'm also a freelance artist & graphic designer, Ashley S. Lantz Designs. I currently work from home as a contractor for a marketing firm based out of California, where I handle social media designs for a large company. As a Navy Vet I find that I can juggle a lot of tasks at once, but to be honest it's not without high anxiety! Haaaa, isn't that most of motherhood?!
Anywho, we love the great outdoors & are always looking for adventures, whether big or small! I hope to share my knowledge of both family & adult fun, while networking & making friends!