Winter Garden Moms was recently hosted at the Wyndham on International Drive in Orlando! This resort is in a great location close to Icon Park, all theme parks, restaurants and more.
We were hosted in a Family Fun Suite which has bunk beds, a full bed and bathroom. The room also has its own small fridge and television with a balcony.
The adjoining room was a king suite with a giant bed, sitting area, bathroom, fridge and plenty of storage space.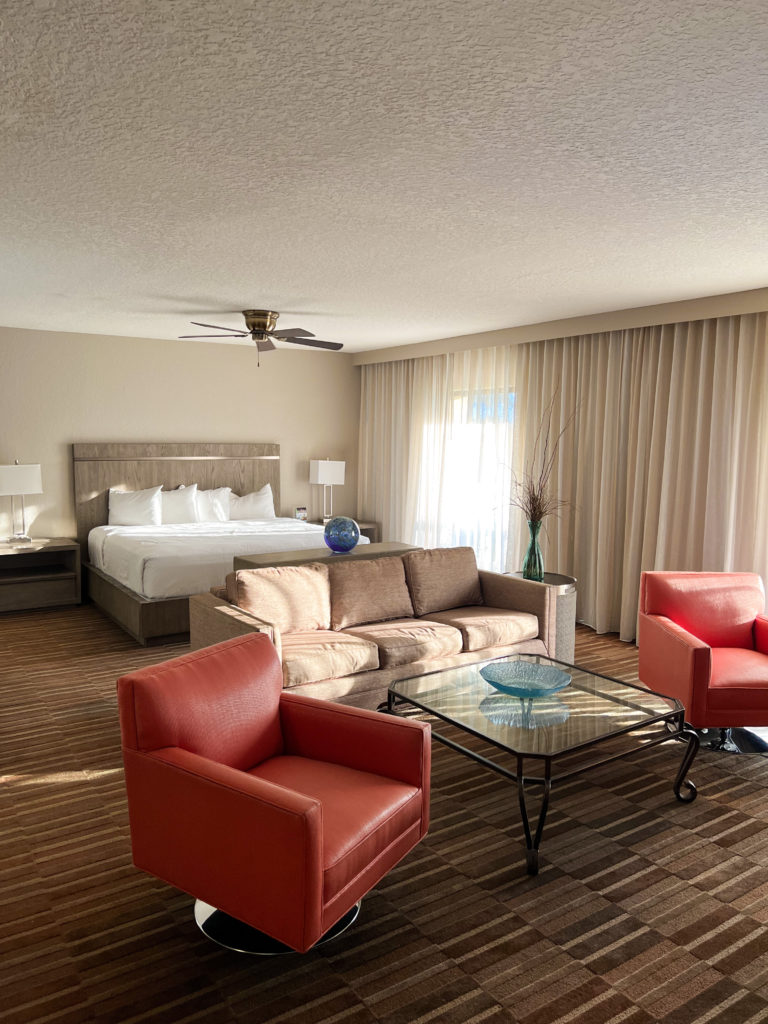 The room is in close proximity to the lobby and has three balconies total. It also has a huge television, couch and two chairs in the sitting area. Both rooms had a safe, ironing supplies, travel size toiletries and a bath tub.
The resort has two pools and a jacuzzi. They also have a fitness center if you'd like to get some exercise in. There is a pool bar, lobby bar and lots of nice patio areas throughout the resort. The pool bar had reasonably priced food that was really yummy. You can see a lot of Icon Park at night with all of its lights.
The resort does offer free Wi-Fi and free parking as well as vending machines, wake up calls, and baggage storage.
The kids had a lot of fun with the bunk beds and all the features of the Family Fun Suite. This is a great location for your family to stay if you plan on going to all of the parks in the area. There are also a ton of restaurants and shops you are able to walk to from this resort. Definitely try the Wyndham on International Drive if you're coming to town!