Looking for a great appetizer to bring to a summertime party? I've got you covered with this easy and delicious recipe that uses fresh, seasonal fruits and store-bought shortcuts to put together a pretty and tasty appetizer in no time.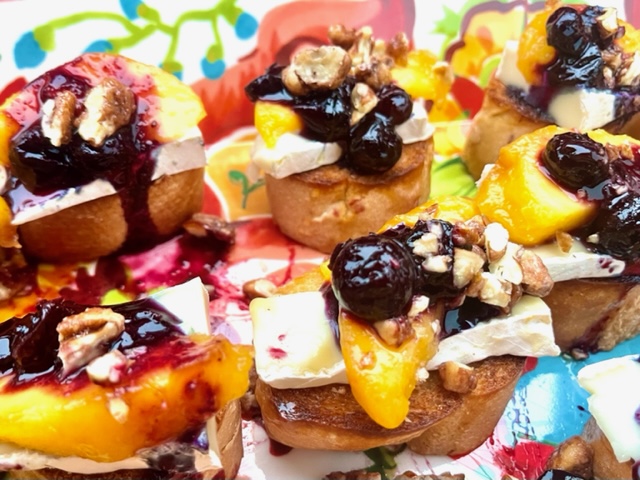 Ingredients:
• 1 baguette
• Extra virgin olive oil
• 2-3 ripe, soft peaches
• 1 pint fresh blueberries
• 1 wheel of brie cheese
• 2-3 tablespoons honey
• Glazed pecans or nuts of your choice
Instructions:
• Cut the baguette into thick slices. Place slices on a baking sheet and drizzle with extra virgin olive oil.

• Place baking sheet under the broiler of your oven while keeping a very close eye on the bread. It will only take a minute or two to toast and can burn quickly. Flip the slices and toast the other side of the baguette. Once both sides are toasted, set aside to cool.
• In a saucepan, simmer blueberries and 1 tablespoon honey until berries have burst. Let cool and thicken.

• Cut peaches into wedges. You should be able to get 16 per peach, depending on size. The skin should easily peel off if they are very ripe.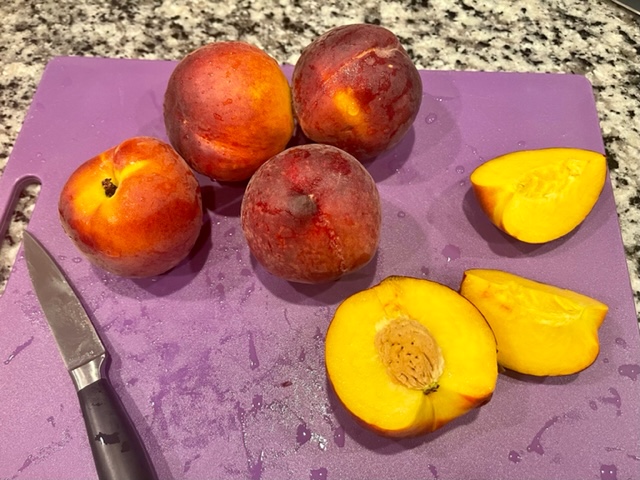 • Cut brie into small pieces to fit the bread slices.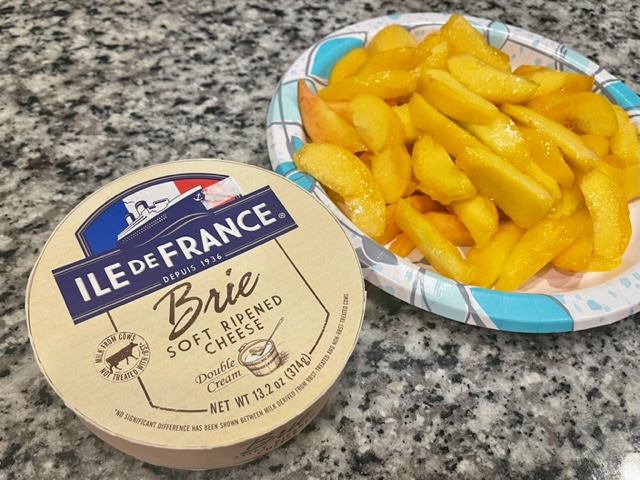 • Layer the brie and peaches slices on toasted bread.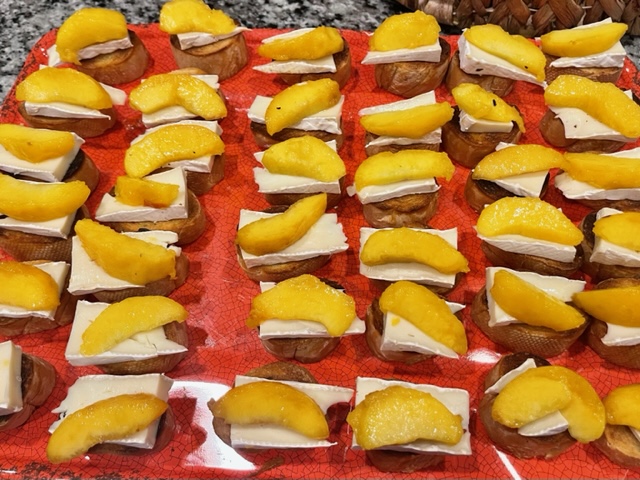 • Top each slice with a spoonful of blueberry sauce.
• Chop nuts and sprinkle over the crostini.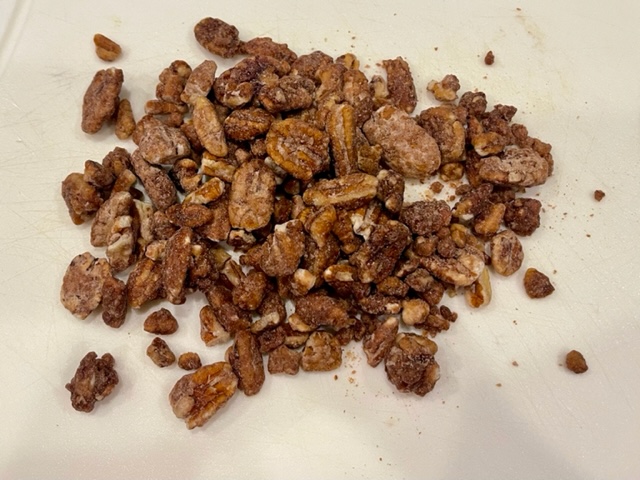 • Top with drizzled honey and enjoy!