Since Hollywood Studios debuted Rise of the Resistance in December, I've rope dropped this park multiple times to get a boarding pass for the new ride. But the other perk of going so early? To get a Morning Ronto Wrap from Ronto Roasters in Disney's Galaxy's Edge.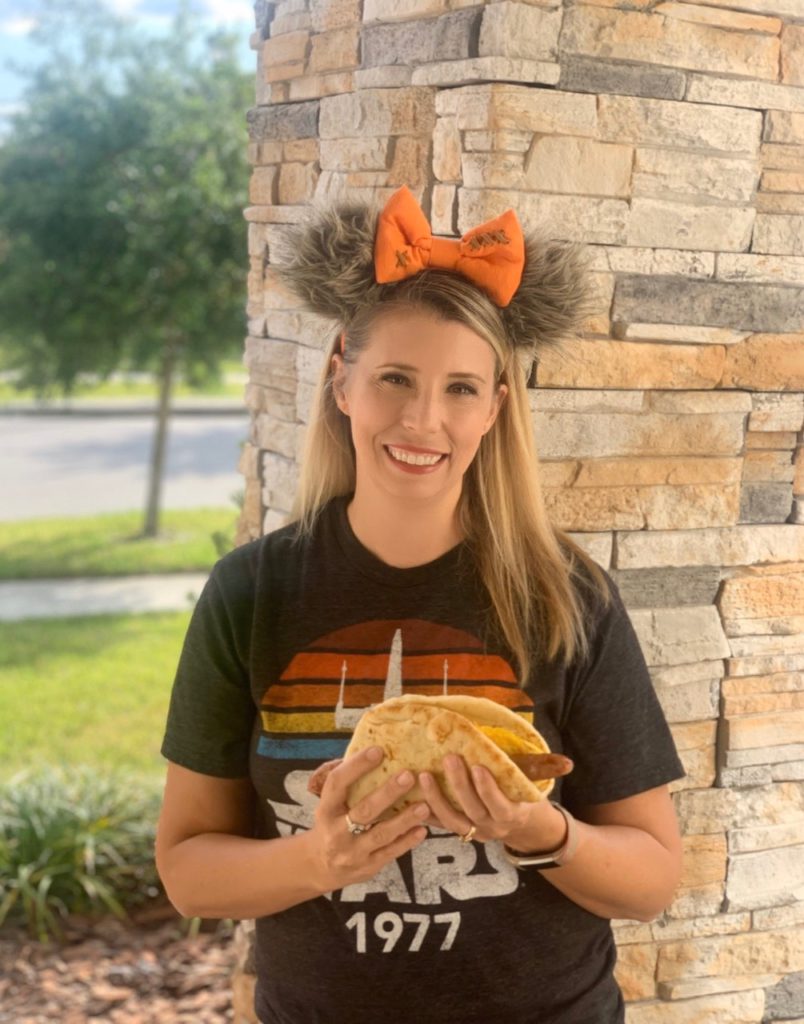 This highly craveable breakfast option is one of my favorite quick service meals across all the parks. I wish Disney served them all day instead of cutting them off at 10 a.m. so I finally experimented with making them at home. And let me just tell you…they are just as delicious!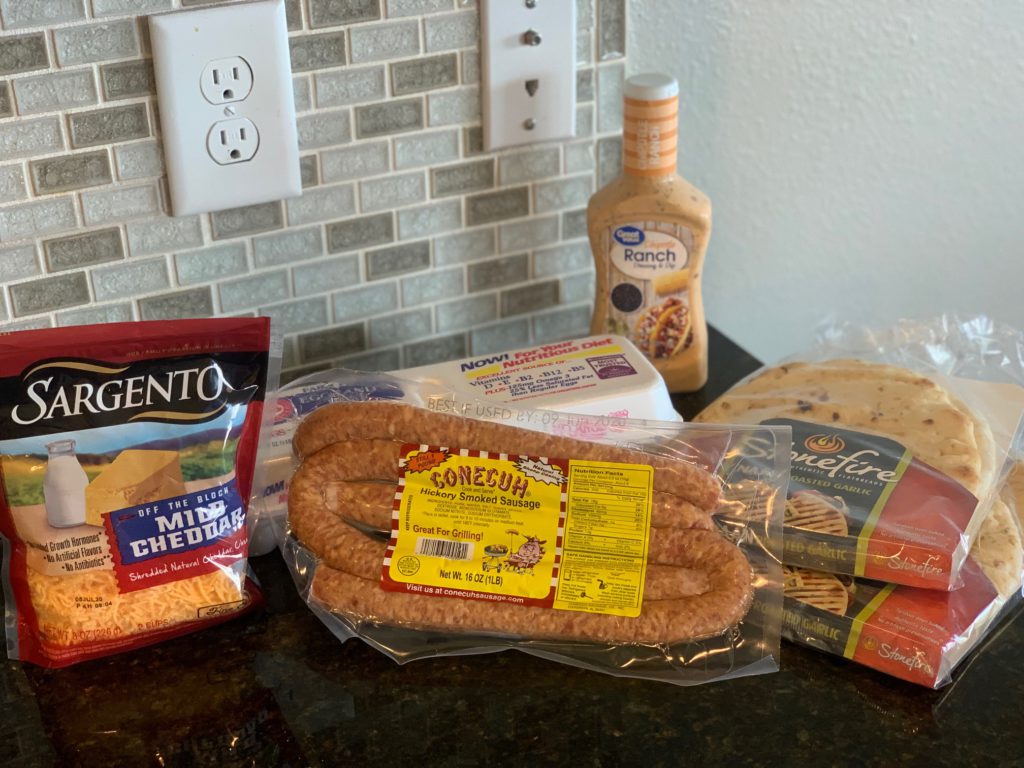 Morning Ronto Wrap
Ingredients:
Conechu Hickory Smoked Sausage
Shredded Mild Cheddar Cheese
2-3 eggs per wrap for the omelette
Chipotle sauce
Naan Bread
How to Make the Breakfast Ronto Wrap:
Preheat oven to 400 degrees.
Pan fry or grill Conechu sausage according to package directions.
Whip 2-3 eggs together with a splash of milk and either scramble or make into an omelette.
Warm naan bread in 400 degree oven for 2-3 minutes.
Assemble the Morning Ronto Wrap by placing the omelette onto the naan bread. Put the sausage on top of the eggs. Then sprinkle on the shredded cheese. Top with the Chipotle sauce to your taste.
Hope you enjoy this make at home Disney breakfast and May the Fourth be with you!