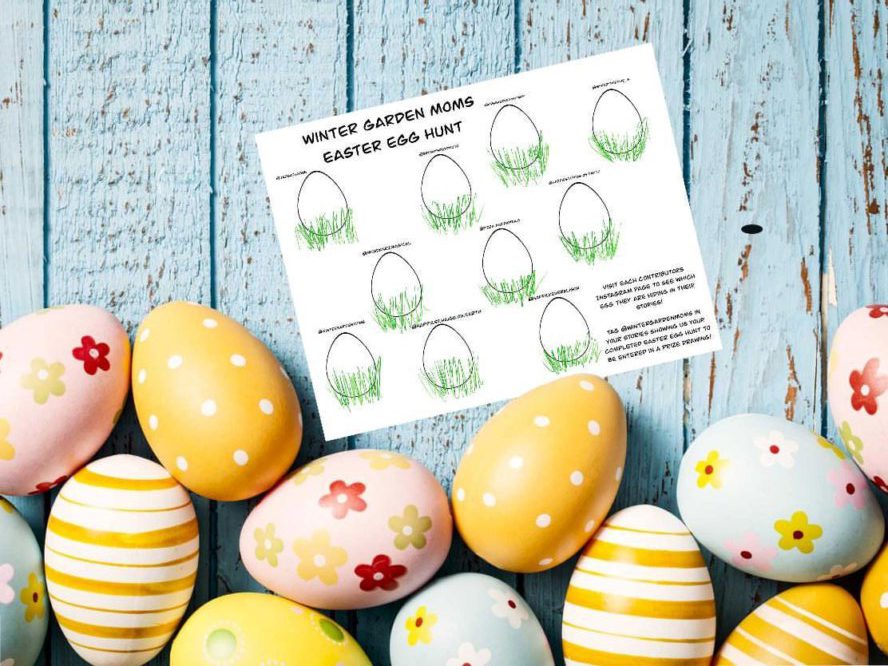 Missing Epcot's Egg-stravaganza Easter Egg Hunt this year? We are too! But don't worry because we have a fun alternative!

How to play:

🐣Download your Easter egg hunt game board and egg cutouts here.
🐣Visit each blog contributor's Instagram or Facebook account to see what egg they are hiding!
🐣Participating contributors on Instagram: @wintergardenmoms @mrs.everydaymommy @happiest.haigs.on.earth @brightspotphoto @happilyeveralison @mypartyoffive_5 @pizza.and.pigtails @jabbathesue @mundane2magical
🐣Match the corresponding egg with their spot on the game board!
🐣Make sure you're following @wintergardenmoms on Instagram (Facebook if you don't have Instagram) and all of the contributors as well!
🐣Tag @wintergardenmoms in Instagram and/ or Facebook with your completed game board to be entered to win a Disney Wishables! Winner will be chosen at random.
🐣Game will run through Tuesday, April 14th at midnight!

Have fun!!

Game is in no way affiliated with Disney, it's affiliates or Instagram.